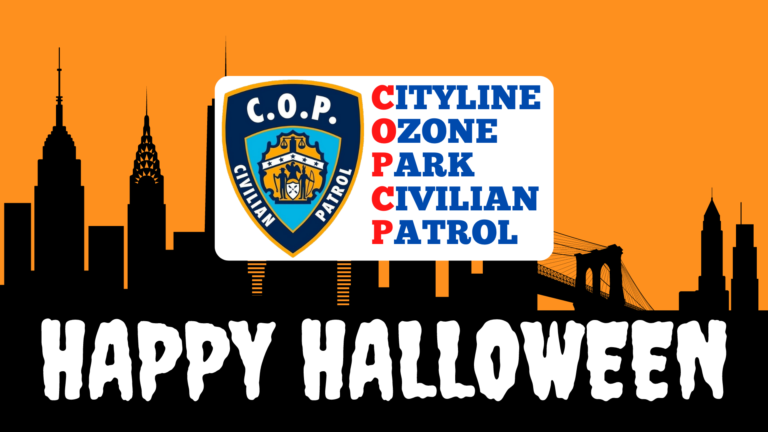 Although Halloween is one of the most fun days for children, parents should be aware of the risks children face if they are not properly supervised. Children should always be supervised by adults, even if they are traveling with a group of friends, to ensure that the only frightening experiences they have are those associated with the spirit of Halloween. COPCP will be on patrol on Halloween to ensure the youth of our community are safe. In the event of an emergency, call 911 immediately.
Trick Or Treating Safety Tips:
Be aware of your surroundings at all times.

Travel in groups if possible and have at least one adult.

Avoid poorly-lit areas and homes that are not displaying Halloween decor.

Avoid displaying your valuables or electronic devices.

Use caution on streets and at crossings, especially at dusk and after dark.

Children should carry a flashlight and wear reflective or bright colored clothing at night.

Take a photo of your kids in their costumes before they go out in case of accidental separation.

Ensure your children know your emergency contact information.

Check that all treats are properly sealed before consumption.
Resources:
In the event of an emergency, dial 911
NYC Poison Control: Call: (212) 764-7667
Where to Trick Or Treat:
Only at Homes Displaying Halloween Decor

Businesses along main streets (Ex: Liberty Avenue and 101 Avenue)

Tudor Village

Howard Beach